Ground heating on football pitches and other sports extends the use of the playing surface and is an optimal solution for the performance and yield of the players.
The automatic heating system ensures growth stimulation and lawn regeneration.
At the same time, it shortens the melting time of ice and snow and improves the efficiency of the lawn drainage system.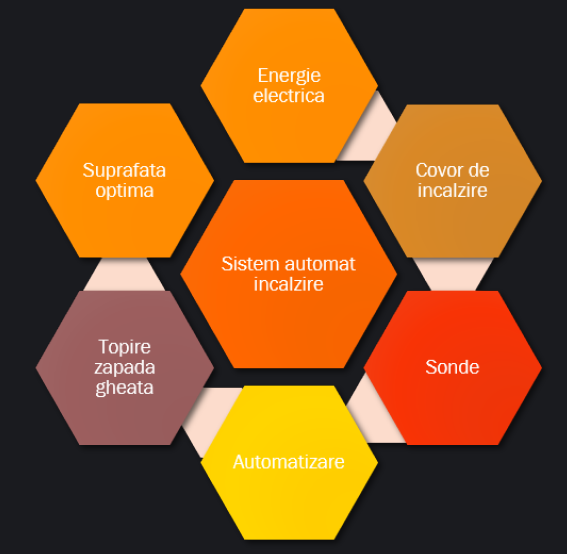 The system consists of installing special cables that form an underground heating mat in the immediate vicinity of the grass root, obtaining a very large warm radiant surface that directs the heat to the playing surface.
The radiated heat is kept under control by means of temperature / humidity probes that are placed in specially chosen points, so that the ratio of energy consumption – released heat is optimal.
The best results are obtained in combinations with plastic sheets placed over the turf, so that the heat is maintained locally, at the level of the turf, accelerating the melting of the snow and maintaining an optimal playing surface.
melts snow and prevents ice formation;
extends the duration of use of the playing surface;
optimal performance – yield solution;
reducing losses caused by postponement of games due to weather conditions;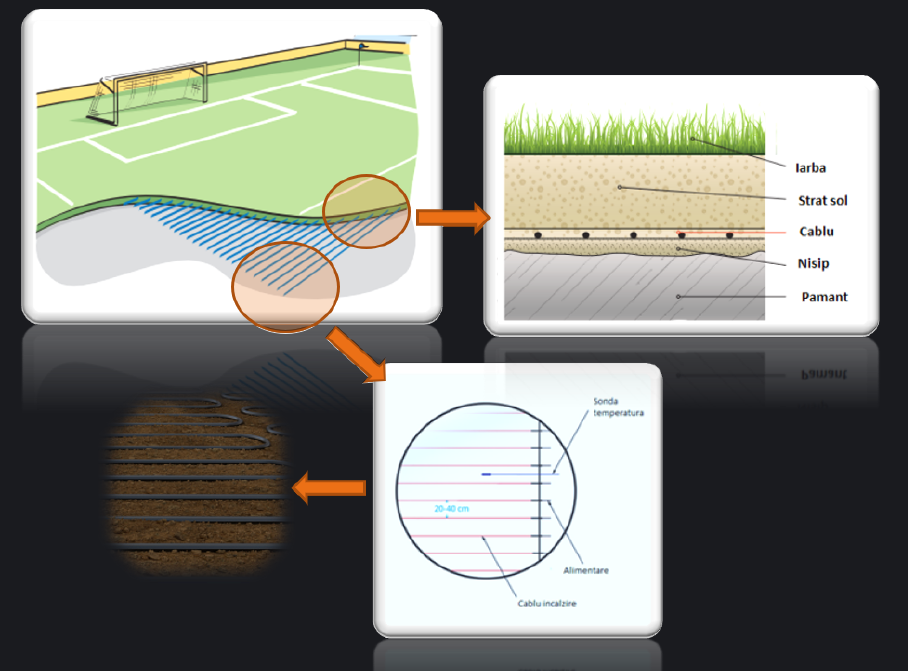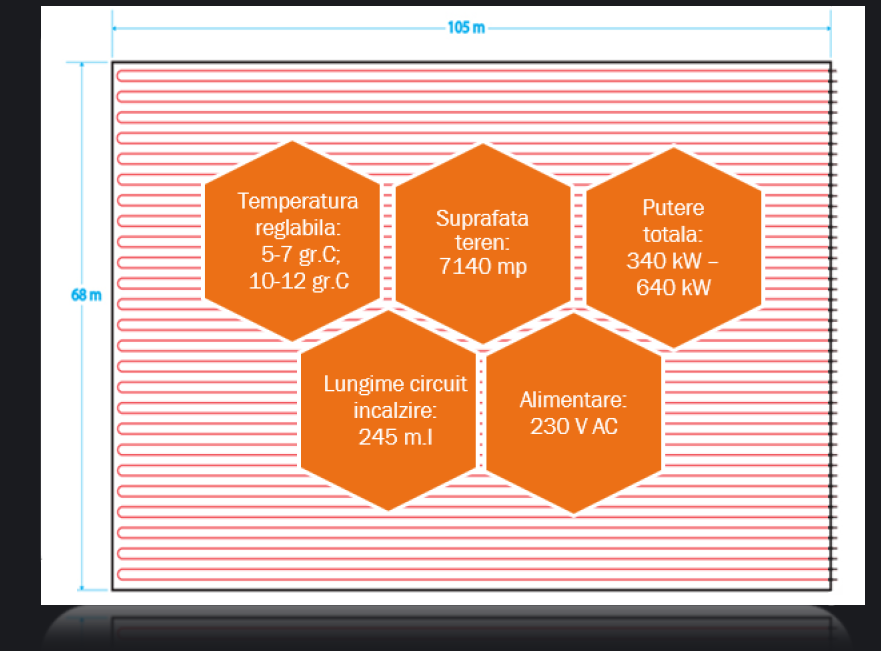 increasing safety – helps reduce injuries;
increased use – helps the lawn recover from heavy use faster;
aligning pitch technical standards to FIFA recommendations and requirements.