High quality installation services for all lighting and electrical systems
CMS-type solution specially designed to work on "electronic paper" type devices with real-time information for passengers of various types of public transport.
The timetable in e-Paper technology displays clear, legible images that do not flicker, is easy to read from wide angles, and the content is clearly visible even in bright sunlight. This device is a "master" when it comes to saving energy: the power being consumed to update the information and thus it can come sufficiently for example from a solar panel.
This is a good solution where the power grid is not easily accessible.
On an e-Paper, you can display everything except videos.
The technology is limited by color – the image consists of black, white and shades of grey.
The housing can be made of steel, aluminum or special non-flammable material with high resistance to vandalism.
The machine works 24 hours a day, 360 days a year.
The update of passenger information is done via a 3G/4G network and is managed centrally.
The update can also take place automatically at times set by the operator. Electronic paper passenger information can be used in a small and lightweight device in a remote city, as well as in a large information totem with many screens and possibly phone chargers in the center of a large metropolis.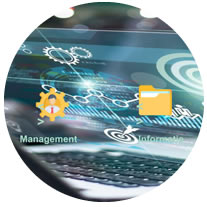 Information about employees
The work schedule of employees and projects
Pending applications and approved applications Employee structure – IRP – CHA
Separate portals for different levels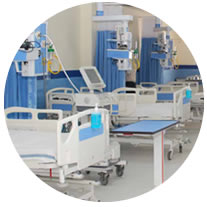 Hospital Equipment Management (ALTIX PRO)
Includes information on installation, service and maintenance of medical and non-medical equipment.
Asset inventory and stock management
Maintain history and track assets
Maintenance diary
Tracking by scanning barcodes
Reports on assets, stocks
The management system consists of a web application and a mobile application. The application may process:
Complaint registration
Maintenance
Complaint registration
Track equipment history by scanning barcodes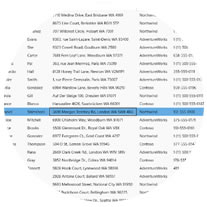 B2B (Infrastructure & Equipment)
Managing the non-technical work of people/employees in the organization
Maintain employee database
Generation of shift list and work order
Attendance tracking with manual and biometric devices
Reports
B2C (People & Organization)
Maintenance/service software for equipment and infrastructure
Customer database management
Generation of work order, invoice, invoicing
Manage equipment installation/service/warranty history and reminders
Reports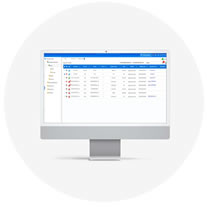 Online document management system
Portal for storing and sharing all documents of an organization
Supports various document formats
All documents viewed in PDF format
Limited access to project-related documents only
Editing, Comments, Discussions / Chat, Version Control, Private Sharing, Download edited files, Scanning & Indexing, Records Management, Visual approval of work and archiving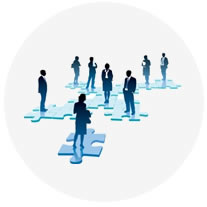 Human Resources Management System
Bază de date angajați
Management
Autorizații Călătorie
Detalii pentru evaluare
Procese de evaluare
Departamente și desemnări
Detalii pentru training
Mentorat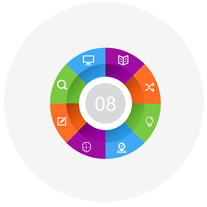 Project Management System
Employee database
Management
Travel Authorizations
Details for evaluation
Evaluation processes
Departments and designations
Training details
Mentoring
Visitor Management System
Employee database
Management
Travel Authorizations
Details for evaluation
Evaluation processes
Departments and designations
Training details
Mentoring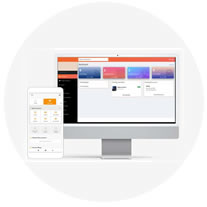 Common Platform for Residential Community Integration with SMV
Details such as resident profile, family members, staff or vehicle
Community events, notifications, blogs, unit bookings, visitor information, invoices issued by administrators only
Classified ads, facility bookings, change of maintenance staff given by administrators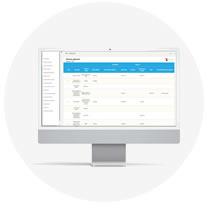 Portal for accessing details of all projects
Unique platform with two sections:
Administration Portal and Client Portal
Admin portal to provide progress information
Customer portal with a larger amount of project information
Access control feature to available projects
Feedback function available depending on project progress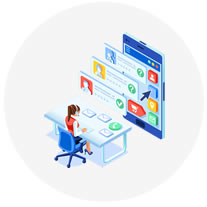 Crisis Management System (Helpdesk)
An online platform for the end user/customer to raise any complaint or claim; and for Providers to manage and resolve these requests.
Complaints/requests raised as a Ticket.
Automatically assign tickets to team members based on complaint category
Team members can update ticket status, notification sent to customer
Escalation matrix if the ticket is not resolved within the set time Reports on tickets tickets and escalations
Learning management (Bloomlabs)
A learning management software that provides a flexible online working and learning environment, allowing trainers to create customized courses.
A unique solution
Self-Registration and Self-Enrollment
Customization possible according to requirements
Provides the ability to perform assessment tests
It supports communication and coordination between its users
Modern and easy to use interface
Custom dashboard
Convenient file management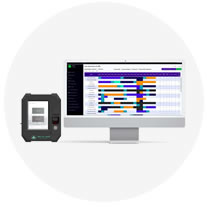 Biometric scanning frequency
Biometric scanning tablet for attendance tracking
A cloud-based Wi-Fi 3G/4G biometric device Connected to the cloud via Wi-Fi or SIM card
Real-time information about employees/contractors on site Geo-tagging
Automation of data entry
Preventing the entry of false information
Linked directly to timesheets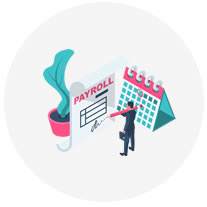 Salary processing management
Secure chat media management system
INTEGRATED ACCOUNTING
Directly connected to MIS, HRMS, Frequency Biometric Tablet
TRACKING YOUR EARNINGS IN REAL TIME
Total working hours, vacations, attendance are taken into account
EASY REPORTING
Directly connected to MIS, HRMS, Frequency Biometric Tablet
RECORDING FILES AND SALARY SHEETS
Information collected from employee database and attendance records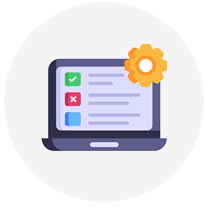 The online platform developed to keep track of tasks and assign tasks to users within the Organization.
Create a task/to do/action item in a project and assign to a user/team.
User can comment, change status, complete task
Option to upload attachments
Reports on pending/completed/in progress tasks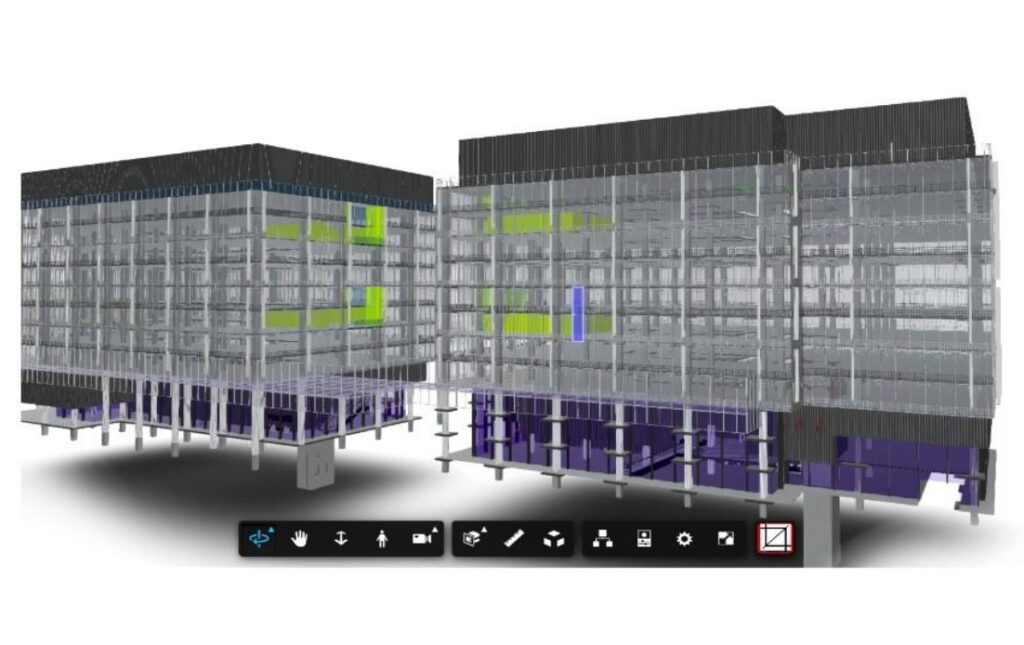 Document management software design
Cloud based 2D/3D file viewer.
User can view 2D/3D files instantly on desktop, tablet and mobile.
No additional software is needed to view the files.
Viewer will work on all browser compatible devices.
No limit on the number of uploaded files.
No time limit for viewing files.
Can collaborate and start file discussions.
Maintaining versions on files.
Exe Green Holding is an end-to-end solution integrator with the team, know-how and technology
to engage in any type of industrial, commercial or residential projects