In the multitude of offers on the photovoltaic market, we are convinced that it is not easy to make a choice so that you can be sure that it will bring you the expected result. There are already many cases in Romania where the power of the panels decreased by more than 50% in a few years.
It is precisely for this reason that Exe Green Holding has chosen to work only with European partners of recognized quality and reliability.
By using equipment from a single supplier (both photovoltaic systems and inverters) we can offer the guarantee of the obtained power for years.
Our new range of digitized inverters integrates the best of existing software capabilities with new innovations that go far beyond basic fault detection and the capabilities of all single-component brands on the market.
The performance of your system can be insured through the kWh Guarantee Foundation in collaboration with the insurance company Lloyd's of London.
With this insurance, you will receive cash compensation for every kilowatt-hour lost when the PV system underperforms, regardless of the cause.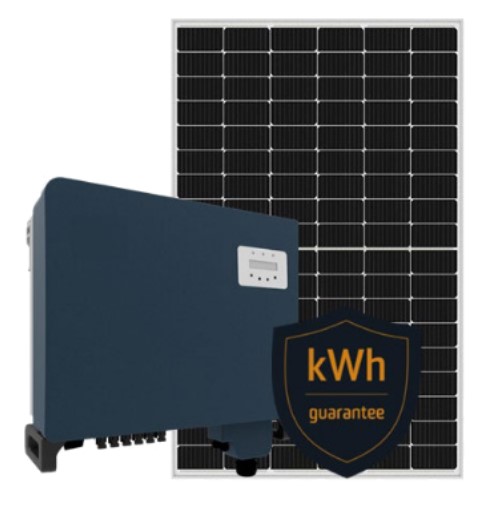 For special projects we offer:
Exe Green Holding is an end-to-end solution integrator with the team, know-how and technology
to engage in any type of industrial, commercial or residential projects